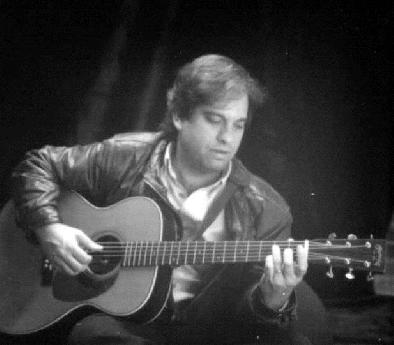 Singer/Song Writer Dave Nachmanoff
Dave grew up surrounded by the active folk scene of Northern Virginia and Washington D.C. during the 1960s and 70s, where he was exposed to a variety of musical traditions and was inspired by performers like Pete Seeger and Arlo Guthrie.

At age 9, Dave wrote his first song - the same year he met the legendary Libba Cotton ("Freight Train") and was invited to accompany her on stage. Throughout the 1970s and 80s, he continued to write and perform, both solo and with several bands the D.C. area, London, and New York City.

As a performer, Dave is full of energy, personality, and fun. His shows are "family friendly" and appeal to people of all ages and walks of life. Drawing from the best of his East Coast folk heritage, he has a knack for transforming a roomful of passive listeners into active participants. With repertoire of several hundred original songs covering a broad spectrum of topics and musical genres, Dave is able to tailor each concert to his listeners. He backs his songs with virtuoso playing on acoustic guitar and other instruments, and intersperses his concerts with stories of the road and the occasional philosophical insight.